Dust Collector Systems
What is a Dust Collection System?
Dust collection systems – are air quality improvement systems used in mechanical, work working, metalworking, industrial and commercial processes to collect airborne, fine dust particles, and impurities. Dust collectors work on the basic principle of capture and collect
Specially slotted air ducts in cutting tables serve as economizers, resulting in more efficient extraction – as demonstrated below.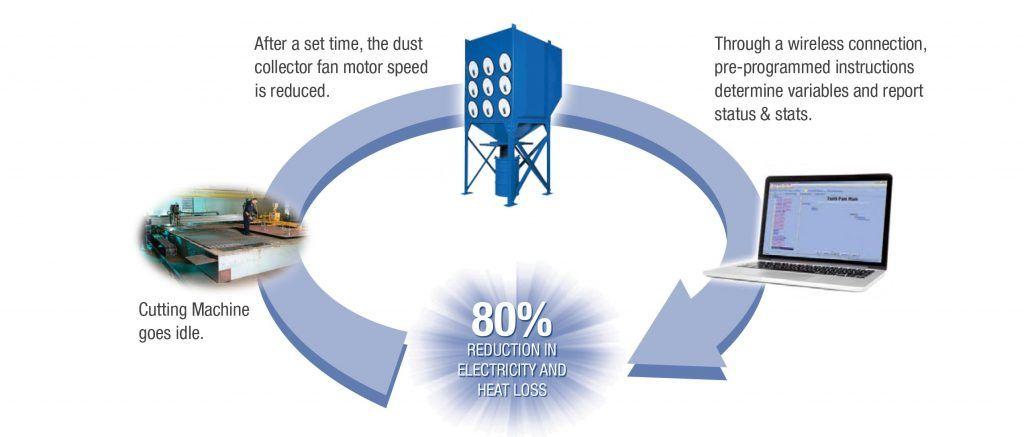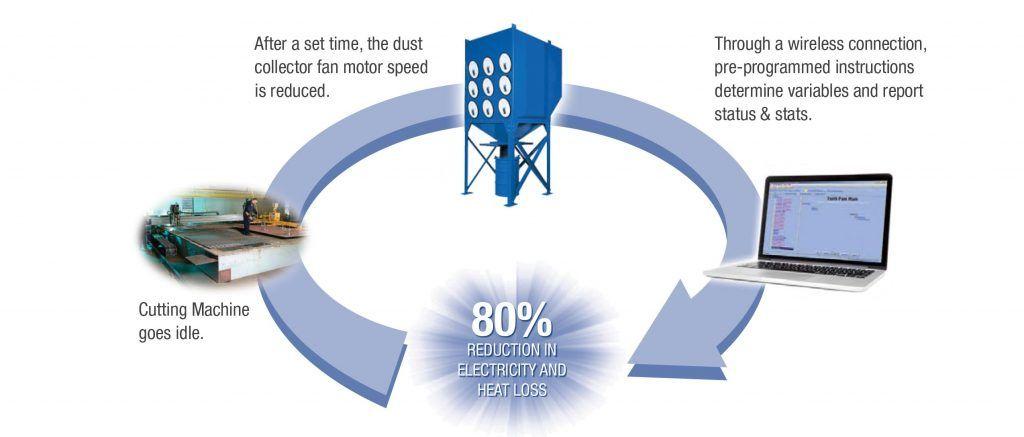 What are Dust Collector Systems used for?
Studies show that typical dust and fume-producing operations rarely achieve greater than 30% actual operating time, while dust-collection systems operate 100% of the time. The result is obvious – up to 80% of the electricity used to operate the system is wasted – taking valuable heated air with it.
With the VeriCUT System, the dust control varible motor is automatically scaled back on shut down until it's needed. You control the set-back parameters and your costs. The following case study illustrates actual savings on a plasma cutting table with a 13,000 cfm, 40hp dust collector.