How A Downdraft Cutting Table Works
Custom design/build, from 4 x 4′ tables, to 20 x 100, to virtually any size
Many unique optional features available (e.g.: under-the-table hidden caterpillar tracks for tight spaces)
Retrofit available for existing installations
Inexpensive future expansion with bolt-in-place, fully self-contained table modules
More cost-effective than competitive or in-house table manufacturing
Mechanical design means more uptime
CROSSFLOW DESIGN™ = EXCELLENT CROSS TABLE SMOKE REMOVAL
VeriCUT engineering staff have designed the smoke draw system so that it pulls smoke equally well across the full table width:
We cannot share with you the technology but what we can share is that the ducting has been engineered to have the same feet per minute air draw regardless of where the cutting torch is located across the table width.
Smoke as far away as 2-3 feet above the table can be drawn back down through table thereby avoiding contaminating the shop with smoke and dust.
Even sections of the table where small plates or cutouts already exist in the cut plate still have visibly good draw and minimal smoke missed. Watch the video for an actual demonstration of this amazing draw efficiency.
NEW SINCE 2016! MANUAL DOWNDRAFT MINI-TABLES FOR SMALL SHOPS AND SPECIAL WELDING OR HANDHELD PLASMA CUTTING APPLICATIONS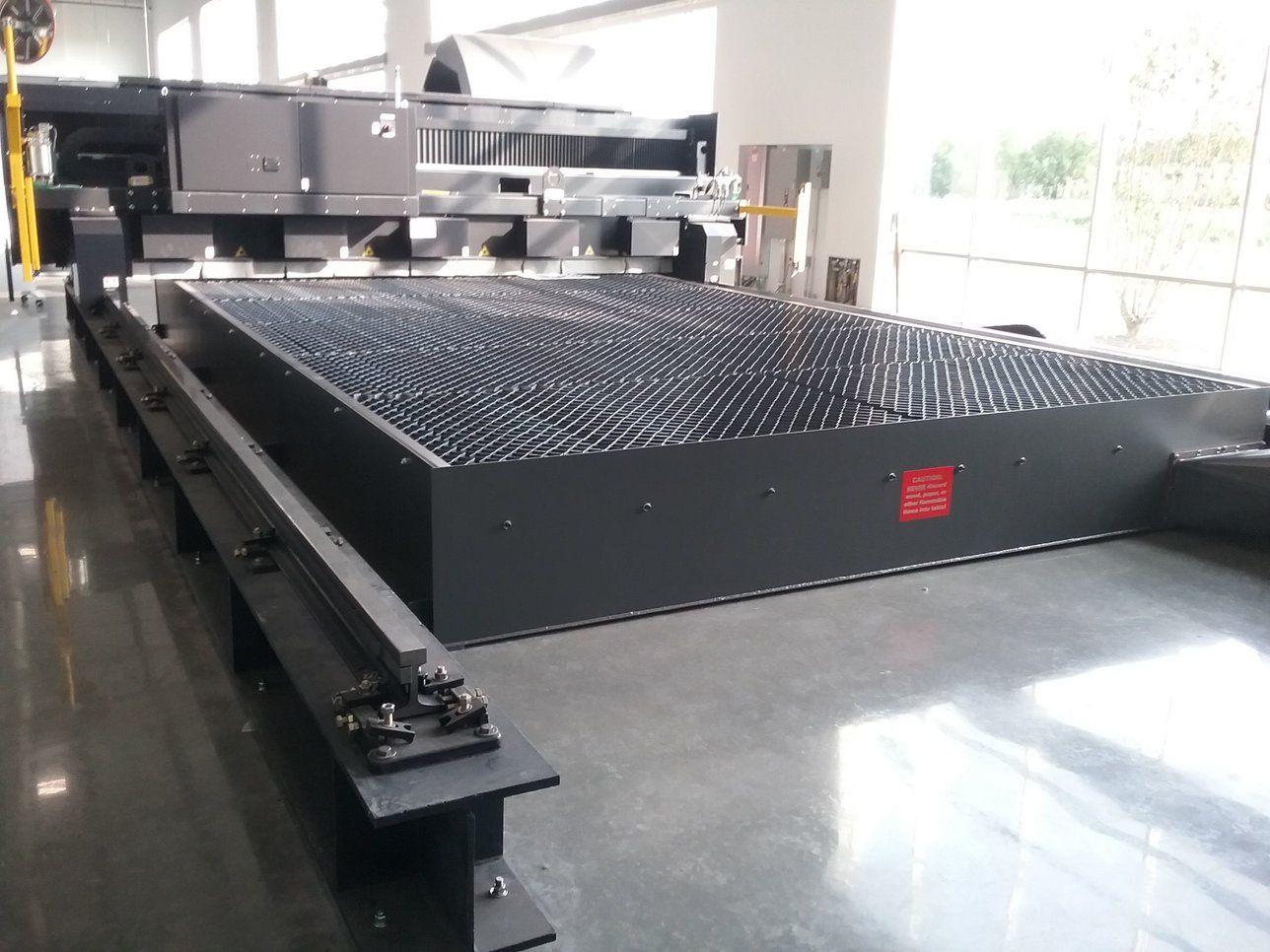 ---
---
MULTI-CUTTING MACHINE CAPABLE = ULTRA LOW OPERATING COSTS
Do you want just one table and one dust collector but need two or more gantries to run on the table system? We have many systems on the market that run with just one table system and one dust collector and up to four gantries. We can maximize your investment to avoid purchasing extra dust collectors and incurring future maintenance, repair costs, and electrical bills for those same dust collectors.
Here are just a few more benefits of the VeriCUT Downdraft System:
Truly Superior Smoke & Dust Removal
More efficient extraction of smoke, fumes and dust
Improved employee health, longer service life for electronics and components
Air ducts 40% larger capacity than standard
Zone-by-zone ducting design reduces air make-up costs
No internal flanges to obstruct flow
Laser-cut, precision-fitted duct doors operate with a tight fit to improve air draw efficiency under their own weight
Higher dust recovery rates (up to 99%)
Less expensive dust collection system required due to smaller dust collector through the VeriCUT design
CrossflowTM technology Telescopic ducting improves draw on extra-long tables
Standard Features and Options
Built for long, dependable service with lower operating costs (STANDARD)
Mechanical zone activation – no expensive electronics, hydraulics or pneumatics (STANDARD)
Removable slag trays reduce maintenance downtime by up to 400% (STANDARD)
Heavy-duty bearings and mechanical components with off-the-shelf interchangeability (STANDARD)
Optional side-mount walkways for easier material loading and unloading (OPTION)